Cheers to 2020
---
New Year's Eve Products
Pop, Fizz, Cheers! We have the perfect selections for your New Year's Eve celebrations.
New Year's Eve Recipes
Our New Year's Eve recipes will impress your guests for an intimate dinner or big bash. You'll find delicious hors d'oeuvres, party dips and more.
Champagne & Sparkling Wine Cocktails
These sparkling wine cocktails are both delicious and easy to make!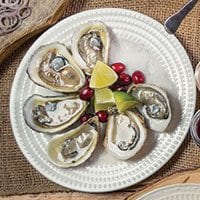 Consider the PEI Oyster
PEI oysters are a delicacy in high demand around the world and they are the perfect appetizer for NYE entertaining.
Sparkle All Night
What is the difference between "Sparkling Wine" and "Champagne"? Where do Prosecco, Cava and Spumante fit in? Here's your basic guide to choosing bottles you'll love.
---