Trent's Picks for Pairing Wine with Lobster
Trent's Picks for Pairing Wine with Lobster
Growing up in Nine Mile Creek on the south shore of the Island, there was never a question about what we were having for dinner on Mother's Day. Lobster. A quick trip down to the wharf was all it took to secure a few pounds of delicious crustaceans.
Homemade potato salad, coleslaw, broccoli salad and of course mom's homemade bread are all part of the experience. Our family has always been partial to traditional lobster boiled (in briny water), and served chilled with drawn butter on the side for dipping.
For the last number of years we have seen the wine drinkers among us hunting for the ultimate pairing. Some like the crispness and steely minerality of Chablis, while others preferred buttery Chardonnay from California. The die-hard Sauvignon Blanc fans were all about Sancerre until a bottle of New Zealand Sauvignon Blanc was introduced. Some of the more mature (in age) among us, usually enjoy a Riesling from Germany or Ontario with its great balance of sweetness and acidity. Personally, I love the bone-dry fresh acidity of a Loire Valley Muscadet with any shellfish, whether it's lobster, clams or oysters.
Below are a list of Trent's suggestions for great wines to pair with lobster:
CHARDONNAYS:
Domaine LaRoche Saint Martin Chablis
An elegant, well balanced Chardonnay with a generous portion of minerality. From the Chablis appellation of France.
---
SAUVIGNON BLANCS:
Langlois Château de Sancerre
Expressive aromas of citrus and exotic fruit notes. From Sancerre, France in the Loire Valley.
Kim Crawford Sauvignon Blanc
Intense aromas of pink grapefruit, key lime, passion fruit and pineapple. Flavour-packed and balanced with lots of mouth watering acidity and a fresh and zesty finish.
---
MUSCADET & RIESLING: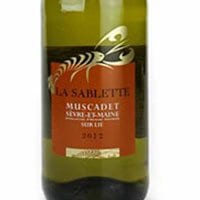 La Sablette Muscadet
This wine offers a fine, intense and delicate bouquet. Slightly smoky with lemon and menthol and exotic fruit notes. On the palate it is round, fresh and crisp with a persistent finish.
Anselmann Riesling Kabinett
A refreshing Kabinett offering elegant character. The bouquet is fruity with notes of peaches, apricots, grapefruit and crisp apple. The acidity in this Riesling does a superb job of balancing the residual sugar.
---