The Perfect Match
When I say Game Day, you think… wings and pizza, nachos and chili, chips and dips. Oh, and maybe some sports, too. The snacks served on game day are bold and vibrant and the flavors are salty, spicy, and meaty, with a creamy, cheesy layer to smooth them all out. Game Day food is maxed out, flavourful comfort food.
When you think of a Game Day beverage, you probably think of beer. Beer's a natural match with rich, salty snacks, playing against the meat of the chili, the salty heat of the wings, the crunch of chips and dip. Your favourite beer is probably already a great match…go for it! Wine can be a trickier pairing, but never fear; there's a perfect wine match for your Game Day favourites, too.
Below are some favourite Game Day snacks along with beer and wine picks that are a great match for your snack of choice.
---
Chicken Wings
Wine Pick: Chicken wings can be surprisingly tricky to match. They're fatty, vinegary, spicy, salty and savory -there's a lot going on here! Any very tannic wine will make spicy wings seem even spicier, so steer clear of big bold reds like cabernet. An off-dry sparkling wine like prosecco will be a great match. The fruit, acid and bubbles in the wine will all help to cut through the richness of the wings. Try: Sartori Prosecco
Beer Pick: Buffalo wings have big flavors that need an equally bold beer to stand up. American style pale ales and IPAs are great choices, since both have bitterness and juicy, citrus hop flavors to cut through the richness, as well as sweet malty flavours that will pair well with the salty chicken. Try: Breton Brewing Black Angus IPA
---
Beef Chili
Wine Pick: Since Chili has lots of big flavours going on, look for an equally bold wine to match with it. Braised beef, earthy spices, tomatoes and herbal notes will go well with a wine that has some of the same characteristics.
Try: Norton Malbec Reserva
Beer Pick: A really flavourful chili needs a robust beer pairing, so look for malty beers with a bit of bitterness to them. The malt will pair well with the browned meat, and hoppy herb notes will enhance the earthy spices.
Try: Bogside Brudenell Brown
---
Pizza
Wine Pick: A great wine pairing for pizza really depends on your favourite toppings. Classic tomato sauce-based pizzas will go well with Italian reds like Barbera, Chianti Classico (Sangiovese) and Nero D'Avola. Ham and pineapple? Reach for an off-dry Riesling, which has tropical notes that complement the fruit and sweet ham, but enough acidity to tackle the tomato sauce.
Try: Nipozzano Chianti Classico Riserva
Beer Pick: A lighter, malty beer will go great with the gooey cheese and bready crust of a pizza. Something with a bit of hops to cut through the fattiness and a medium body would work best, so a Pilsner or Lager would be a great choice.
Try: Steam Whistle Pilsner
---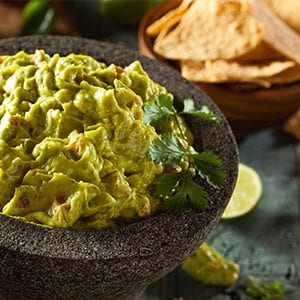 Chips & Dips
Wine Pick: Nacho chips served with Game Day favorites like salsa or guacamole call for a wine with plenty of acidity to balance the citrusy flavours in the dips. Definitely reach for a white here, especially one that's grassy or herbal like Sauvignon Blanc. Try: Casillero del Diablo Sauvignon Blanc
Beer Pick: Citrus notes in the guacamole or salsa will pair well with a hoppy pale ale, and the toasted malty flavours in the beer will go well with the corn chips. Try: Upstreet Do Gooder American Pale Ale.
---